Triple Collagen

3 BOTTLES
1 BOTTLE
Optional: SUBSCRIBE & SAVE

YES!
I want to sign up for the
SUBSCRIBE & SAVE
and receive
up to a
discount today!
ADD TO CART

Utilize Triple Naturals Triple Collagen to replenish the essential protein in your body with a simple and easy to use powder. This supplement has fast-moving results which are keen to show stronger body structures such as: skin, bones, teeth, etc.


THIS IMPROVED FORMULA CONTAINS:
| | |
| --- | --- |
| | Vitamin C has an important role in tissue healing. This vitamin is found in various organic foods such as: strawberries, citrus fruits and broccoli. These organic nutrients have their Vitamin C extracted in order to be used in supplements such as these to promote growth and repair of tissues in the body. |
| | Protein is an essential nutrient which acts as a building block for body tissue and serves as a main fuel source. The Collagen protein is a key to keeping nails, hair, bones and joints healthy due to the amino acids which are present in the protein. Such protein makes up 30% of the proteins in the body. |
| | Sodium is a major electrolyte that helps maintain the balance of water in and around the cells of the body and it also helps maintain stable blood pressure levels. Many nourishment such as bacon, fish, sausages and similar foods. |
DIRECTIONS:
Add one serving (2 scoops) to 8-16 oz of liquid, mix thoroughly.
SAFETY INFORMATION:
Although Triple Collagen has no reported side effects, we highly recommend those who experience chronic illness to consult their physician before taking any supplement. For adult use only. Keep out of reach of children.


PRODUCT DESCRIPTION:
The Triple Collagen has been engineered to promote repair of structures all around the body and the supplement also has many other beneficial features such as improving skin quality, muscle function and reducing inflammation and works to stimulate Collagen synthesis in the body. Triple Naturals has developed for you a new beauty range, allowing you to highlight your natural beauty from within. Collagen complex supplemented with vitamins and minerals.
TRIPLE COLLAGEN:

Provides the body with the most essential protein.

Improves skin health.

Helps relieve joint pain.

Promotes heart health.

Made in the USA.

Acts as a major building block of the body.

Purity & Potency Guaranteed.

Manufactured in high standards.

ADDITIONAL INFORMATION:

Triple Collagen can be used to treat appearance of the skin and reduce skin elasticity. It has been proven to minimize fine lines and wrinkles. Collagen also has anti-inflammatory properties. They also help increase muscle mass, prevent bone loss, and relieve joint pain. Collagen supplements are generally safe, quite easy to use, and definitely worth trying for their potential benefits.

OTHER INGREDIENTS:
Hydrolyzed Bovine Collagen Peptides
Hydrolyzed Chicken Cartilage
Marine Collagen


Horsetail Extract (aerial parts)
Bamboo Extract (stem and leaf)
Acerola Cherry (natural source of vitamin C)


Hyaluronic Acid
Pyridoxine Hydrochloride (vitamin B6)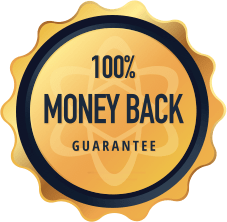 60-DAY BULLET-PROOF GUARANTEE
100% Money Back
After you order any of our Products today, if you are not completely satisfied, simply contact me within the next 60 days and send it back in any condition and I will see that you get a complete refund with no questions asked, no hassle whatsoever.
That's half a year to experience the amazing future you've been reading about.
If you are wondering why I am doing this, the answer is simple: I believe in these products so much, I am taking ALL THE RISK, so you can start living healthier today.
ADD TO CART
| | | | |
| --- | --- | --- | --- |
| 5 | | | (72) |
| 4 | | | (0) |
| 3 | | | (0) |
| 2 | | | (0) |
| 1 | | | (0) |