Triple Cognigen Plus

3 BOTTLES
1 BOTTLE
Optional: SUBSCRIBE & SAVE

YES!
I want to sign up for the
SUBSCRIBE & SAVE
and receive
up to a
discount today!
ADD TO CART

Triple Cognigen Plus designed by Triple Naturals is a supplement which seeks to promote healthy brain function. It actively works in order to improve: your memory, focus, clarity and general mental performance. Triple Cognigen Plus is a perfect supplement for mental enhancement, it improves memory, mood, energy levels, and adds some mental stimulation.


THIS IMPROVED FORMULA CONTAINS:
| | |
| --- | --- |
| | St John's Wort plant is a herbal remedy which is commonly used to treat mental health problems such as: mild and moderate depression, mild anxiety and sleep problems. The wort plant has also shown to help tiredness, loss of appetite and nerve damage. |
| | L'Glutamine is an important amino acid with many functions in the body. It is a building block of protein and a critical part of the immune system. Glutamine is key for boosting brain health. It is also highly effective in calming anxiety as well as sugar and alcohol cravings. |
| | Phosphatidylserine is used for Alzheimer disease, dementia, decline in memory and thinking skills that occurs normally with age, athletic performance, and many other conditions. It is part of the cell structure and is key in the maintenance of cellular function, especially in the brain. |
DIRECTIONS:
1 capsule taken 1 to 2 times daily preferably with meals or as directed by a healthcare professional.
SAFETY INFORMATION:
Although Triple Cognigen Plus has no reported side effects, we highly recommend those who experience chronic illness to consult their physician before taking any supplement. For adult use only. Keep out of reach of children.

PRODUCT DESCRIPTION:
The Triple Cognigen Plus can help with the following: enhance mental performance, increase memory, improve focus, reduce the chance of later cognitive problems, prevent or reduce inflammation. The ingredients combined contain many properties which affect the brain function positively in many ways, for example the wort plant helps regulate the mood. Effective use of the Triple Cognigen Plus can help with reducing stress and maintaining high levels of focus and clarity.
TRIPLE COGNIGEN PLUS:

Reduce the chance of later cognitive problems.

Maintains focus and clarity.

Prevent or reduce inflammation.

Increases memory.

Made in the USA.

Manufactured in high standards.

Purity & Potency Guaranteed.

Enhance mental performance.

ADDITIONAL INFORMATION:

Triple Cognigen Plus works in order to prevent memory loss which is common due to aging. The best way to combat memory decline is to eat well and exercise your body and your brain. Studies show that the best way to prevent memory loss is through including these foods into your diet: plant based foods and fish. It is also recommended to reduce red meat intake.

OTHER INGREDIENTS:
Gelatin (bovine)
Microcrystalline
Cellulose
Vegetable magnesium stearate


Silicon dioxide
Bacopa Monnieri Extract (Leaf)
Ginkgo Biloba (Leaf)

N-Acetyl L-Carnitine Hydrochloride
Vinpocetine (Seeds)
Huperzine - A (Aerial Parts)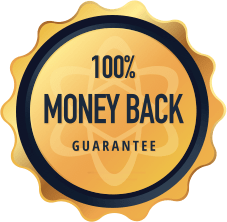 60-DAY BULLET-PROOF GUARANTEE
100% Money Back
After you order any of our Products today, if you are not completely satisfied, simply contact me within the next 60 days and send it back in any condition and I will see that you get a complete refund with no questions asked, no hassle whatsoever.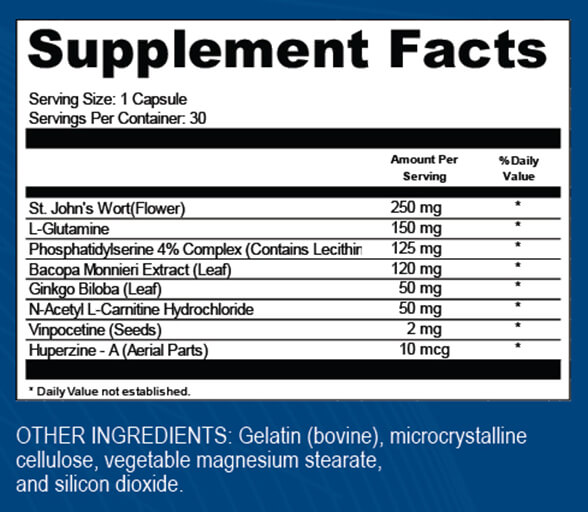 That's half a year to experience the amazing future you've been reading about.
If you are wondering why I am doing this, the answer is simple: I believe in these products so much, I am taking ALL THE RISK, so you can start living healthier today.
ADD TO CART
| | | | |
| --- | --- | --- | --- |
| 5 | | | (81) |
| 4 | | | (0) |
| 3 | | | (0) |
| 2 | | | (0) |
| 1 | | | (0) |