Triple Testo Boost

3 BOTTLES
1 BOTTLE
Optional: SUBSCRIBE & SAVE

YES!
I want to sign up for the
SUBSCRIBE & SAVE
and receive
up to a
discount today!
ADD TO CART

Testosterone levels vary with age. Production of the hormone will be at its peak during early adulthood. The levels start to dwindle with each passing year. When the body is not producing enough testosterone. It has been shown that as men age there is a significant decline in the sex drive. Triple Naturals Triple Testo Boost supplement boosts the sexual desire, sperm production, bone density, and muscle mass.


THIS IMPROVED FORMULA CONTAINS:
| | |
| --- | --- |
| | Vitamin B6 has many beneficial features such as helps the body form haemoglobin, the substance in red blood cells that carries oxygen around the body. This vitamin is found in various nutrients like: bananas, peanuts and pork. |
| | Magnesium is involved with many biochemical reactions in the body such as muscle movements, nervous system regulation and energy creation. Magnesium can also lower blood pressure and can help prevent migraines. |
| | Zinc is important as zinc is a mineral that cells use to metabolize nutrients. Zinc also enables the male body to produce testosterone, meaning that zinc levels may affect erectile dysfunction. Testosterone levels decrease naturally as men age and zinc has a huge impact on testosterone levels. |
DIRECTIONS:
As a dietary supplement, adults take two capsules daily.
SAFETY INFORMATION:
Although Triple Testo Boost has no reported side effects, we highly recommend those who experience chronic illness to consult their physician before taking any supplement. For adult use only. Keep out of reach of children..


PRODUCT DESCRIPTION:
The Triple Testo Boost also supports male physical attributes such as facial hair growth, broader shoulders and denser muscle development. Sexual excitement is caused in part by a rise in testosterone. Triple Testo Boost supplement will help treat hypogonadism which is a condition where the body can't produce enough testosterone on it's own. Having a good supply of testosterone is important to general health.
TRIPLE TESTO BOOST:

Supports sperm production.

Upholds general health.

Supports male physical attributes.

Made in the USA.

Manufactured in high standards.

Increase sex drive.

Improve sexual function.

Denser, stronger bones.

ADDITIONAL INFORMATION:

Testosterone levels also fluctuate over your lifespan and start to decline after age 30. This could mean a man has less interest in sex later in life, and possibly less firm erections as well as softer muscle tone. If you're experiencing some of the symptoms of low testosterone, such as erectile dysfunction or a loss of libido, then it may be worth exploring with your doctor whether stress, depression or anxiety are the cause.

OTHER INGREDIENTS:
Gelatin
Fenugreek (Seed)
Rhodiola Rosea
Diindolylmethane


Eurycoma Longifolia
Piperine (from Piper Nigrum Extract)
Piper Nigrum Extract

Microcrystalline
Cellulose
Silicon Dioxide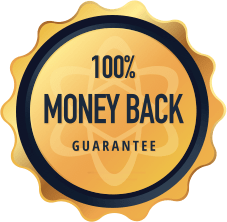 60-DAY BULLET-PROOF GUARANTEE
100% Money Back
After you order any of our Products today, if you are not completely satisfied, simply contact me within the next 60 days and send it back in any condition and I will see that you get a complete refund with no questions asked, no hassle whatsoever.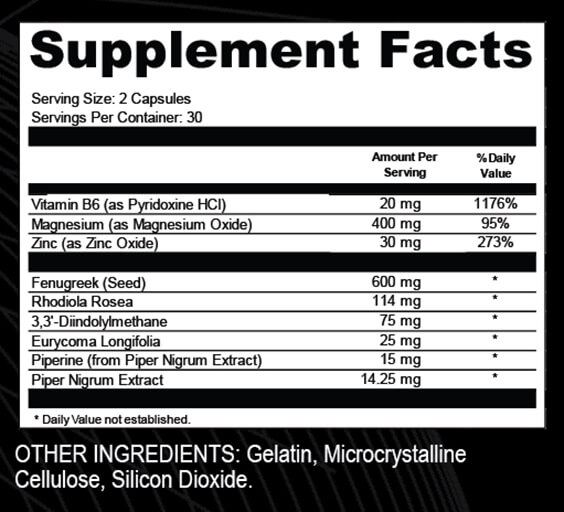 That's half a year to experience the amazing future you've been reading about.
If you are wondering why I am doing this, the answer is simple: I believe in these products so much, I am taking ALL THE RISK, so you can start living healthier today.
ADD TO CART
| | | | |
| --- | --- | --- | --- |
| 5 | | | (57) |
| 4 | | | (0) |
| 3 | | | (0) |
| 2 | | | (0) |
| 1 | | | (0) |