Triple Nature's Sleep
3 BOTTLES
1 BOTTLE
Optional: SUBSCRIBE & SAVE

YES!
I want to sign up for the
SUBSCRIBE & SAVE
and receive
up to a
discount today!
ADD TO CART
A good amount of sleep is incredibly important for general health and getting insufficient sleep has been linked to a higher risk of conditions such as heart disease, diabetes, and obesity. Triple Nature's Sleep formula acts as a shield against conditions which stem from lack of sleep and promotes better general health.


THIS IMPROVED FORMULA CONTAINS:
| | |
| --- | --- |
| | Melatonin is a hormone that tells the body when it's time to head to bed. It's also become a popular supplement among people struggling to fall asleep. Melatonin is also a powerful antioxidant, which may provide a variety of other benefits such as: raise growth hormone levels in men, support eye health and ease tinnitus symptoms. |
| | As well as strengthening bones and teeth, calcium helps the brain use the amino acid tryptophan to manufacture melatonin, which induces sleep. |
| | Magnesium may improve sleep. It plays an important role in the nervous system, helping to activate mechanisms that quiet and calm the body. It may also help relieve anxiety and depression, which can interfere with sleep. |
DIRECTIONS:
As a dietary supplement take two (2) capsules once a day. For best results take 20-30 min before bedtime with an 8oz. glass of water or as directed by your healthcare professional.
SAFETY INFORMATION:
Although Triple Nature's Sleep has no reported side effects, we highly recommend those who experience chronic illness to consult their physician before taking any supplement. For adult use only. Keep out of reach of children.


PRODUCT DESCRIPTION:
Triple Nature's Sleep supplement affects sleep by altering the time it takes to fall asleep, the duration of continuous sleep and the sleep quality. The supplement also has an effect on stress and anxiety, and makes sleep deeper and more restful. Overall the sleep formula generates better general health.
TRIPLE NATURE'S SLEEP:

Promotes better general health.

Reduces anxiety.

Promotes better sleep quality.

Made in the USA.

Manufactured in high standards.

Purity & Potency Guaranteed.

ADDITIONAL INFORMATION:

Lack of sleep can affect your overall health and make you prone to serious medical conditions, such as obesity, heart disease, high blood pressure and diabetes.

OTHER INGREDIENTS:
Cellulose (Vegetable Capsule)
Magnesium Stearate (Vegetable)


Silicon Dioxide

Vitamin B6 (Pyridoxine HCI)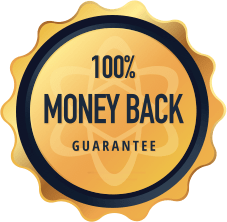 60-DAY BULLET-PROOF GUARANTEE
100% Money Back
After you order any of our Products today, if you are not completely satisfied, simply contact me within the next 60 days and send it back in any condition and I will see that you get a complete refund with no questions asked, no hassle whatsoever.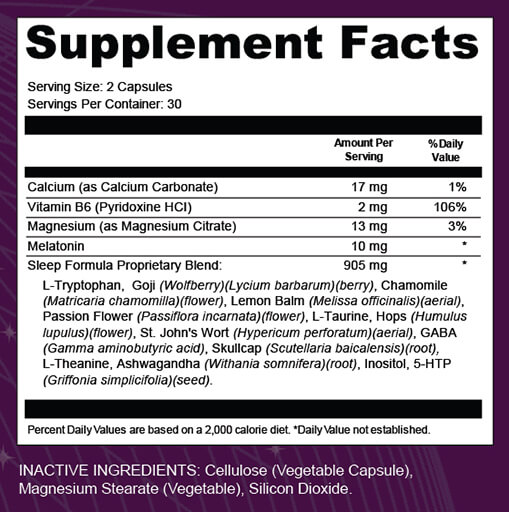 That's half a year to experience the amazing future you've been reading about.
If you are wondering why I am doing this, the answer is simple: I believe in these products so much, I am taking ALL THE RISK, so you can start living healthier today.
ADD TO CART
| | | | |
| --- | --- | --- | --- |
| 5 | | | (70) |
| 4 | | | (0) |
| 3 | | | (0) |
| 2 | | | (0) |
| 1 | | | (0) |