Triple Fungus Blast

3 BOTTLES
1 BOTTLE
Optional: SUBSCRIBE & SAVE

YES!
I want to sign up for the
SUBSCRIBE & SAVE
and receive
up to a
discount today!
ADD TO CART

The very finest ingredients are processed and manufactured with strict adherence to good manufacturing practices.The inclusion of the turmeric ensures astonishing quality of the product and excellent results.The Turmeric is composed of plant compounds that possess antioxidant, anti-inflammatory and antimicrobial activities that appear to disrupt your immune system.


THIS IMPROVED FORMULA CONTAINS:
| | |
| --- | --- |
| | Despite their size, red raspberries contain a wide variety of vitamins and minerals including calcium which provide sufficient amount of antioxidants which strive to fight free radicals in your body. |
| | Turmeric provides numerous health benefits, including antibacterial and anti-inflammatory properties. It's also highly effective in properties which antifungal inhibits growth. |
| | Green tea has been certified to improve blood flow and decrease cholesterol levels. A review of many studies have established that Green tea has many benefits and undoubtedly has helped prevent a range of heart-related issues spiked by high blood pressure. |
DIRECTIONS:
To maximize performance of the Triple Fungus Blast ensure the 2 daily tablets are taken after a meal with water preferably.
SAFETY INFORMATION:
Although Triple Fungus Blast Formula has no reported
side effects, we highly recommend those who experience
chronic illness to consult their physician before taking any supplement.


PRODUCT DESCRIPTION:
Triple Naturals has constructed the perfect formula containing ingredients to help the fight of the pain, discomfort and displeasure of the fungal infections.
The formula processed, is combined with the best ingredients which have proven to be helpful and highly effective in demolishing pain and targeting the infected and irritated areas.
All natural ingredients combined in a bite-sized capsule has been engineered to instantly and effectively target the infected areas. The capsule has immunity restoring tendencies.
TRIPLE FUNGUS BLAST:

Reduces pain.

Reduces the risk of transmission.

Fights against other known bacteria.

These supplements give fast and effective results.

Promotes Daily Vitality and Wellness.

ADDITIONAL INFORMATION:

The immune system and well being is important to obtaining a healthy physical state. Triple Naturals seeks to offer affordable and natural supplements which contain less chemicals and are more effective. The fungal supplement of Triple Naturals seeks to treat and heal.
OTHER INGREDIENTS:
Graviola(leaf)
Beta-Glucan
Pine Bark
Essiac tea complex
Grape Seed


Mushroom Complex
Quercetin Dihydrate
Pomegranate
Olive Leaf
Arabinogalacatan

Cat's claw
Garlic
Panax Ginseng
Lycopene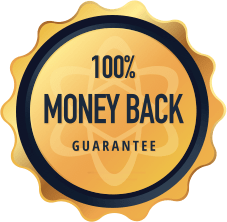 60-DAY BULLET-PROOF GUARANTEE
100% Money Back
After you order any of our Products today, if you are not completely satisfied, simply contact me within the next 60 days and send it back in any condition and I will see that you get a complete refund with no questions asked, no hassle whatsoever.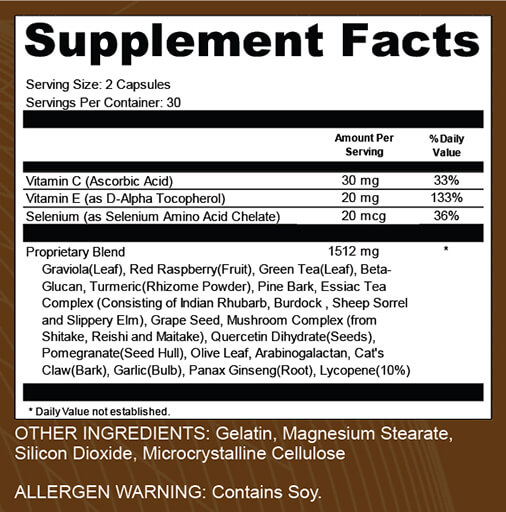 That's half a year to experience the amazing future you've been reading about.
If you are wondering why I am doing this, the answer is simple: I believe in these products so much, I am taking ALL THE RISK, so you can start living healthier today.
ADD TO CART
| | | | |
| --- | --- | --- | --- |
| 5 | | | (120) |
| 4 | | | (0) |
| 3 | | | (0) |
| 2 | | | (0) |
| 1 | | | (0) |