Triple Liver Health

3 BOTTLES
1 BOTTLE
Optional: SUBSCRIBE & SAVE

YES!
I want to sign up for the
SUBSCRIBE & SAVE
and receive
up to a
discount today!
ADD TO CART

The liver is our largest internal organ and it has 500 different roles, including the breakdown of food into energy and helping the body get rid of waste products and fight infections - particularly in the bowel. And yet, when your liver is damaged, you generally won't know about it – until things get serious. Triple Naturals Triple Liver Health seeks to regenerate and rescue the liver.


THIS IMPROVED FORMULA CONTAINS:
| | |
| --- | --- |
| | The Milk Thistle seed actively supports liver health and is most commonly used to treat liver problems. It also supports bone health, reduces cholesterol levels and supports weight loss. |
| | Beetroot protects the liver from oxidative damage and inflammation, all while increasing its natural detoxification enzymes. It also improves blood pressure and overall blood flow. |
| | The Artichoke leaf protects the liver against damage and promotes the growth of new tissue. As well as this, the Artichoke is known to support the production of bile which helps remove harmful toxins from the liver. |
DIRECTIONS:
As a dietary supplement take two (2) veggie capsules once a day. For best results take 20-30 min before a meal with an 8 oz. glass of water or as directed by your healthcare professional.
SAFETY INFORMATION:
Although Triple Liver Health has no reported side effects, we highly recommend those who experience chronic illness to consult their physician before taking any supplement. For adult use only. Keep out of reach of children.


PRODUCT DESCRIPTION:
The ingredients combined have many liver beneficial attributes which all aim to promote healthy liver function and seek to stimulate the production of bile which is essential in removing the harmful toxins from the organ. Triple Liver Health is the perfect supplement for those who seek in maintaining a healthy, clean and well functioning liver.
TRIPLE LIVER HEALTH:

Maintains a healthy liver.

Promotes the production of bile.

Removes toxins.

Made in the USA.

Manufactured in high standards.

Purity & Potency Guaranteed.

ADDITIONAL INFORMATION:

The liver works very hard to clear the blood of toxins that would otherwise accumulate in the bloodstream. The supplement also supports a healthy detoxification process.

OTHER INGREDIENTS:
Cellulose (Vegetable Capsule)
Rice Flour
Magnesium Stearate (Vegetable)


Silicone Dioxide
Chanca Piedra (Whole Plant)
Dandelion(Root)

Chicory (Root)
Yarrow(Flowers)
Jujube Seed(Fruit)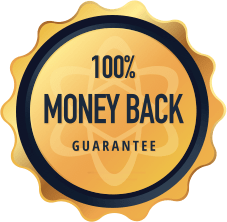 60-DAY BULLET-PROOF GUARANTEE
100% Money Back
After you order any of our Products today, if you are not completely satisfied, simply contact me within the next 60 days and send it back in any condition and I will see that you get a complete refund with no questions asked, no hassle whatsoever.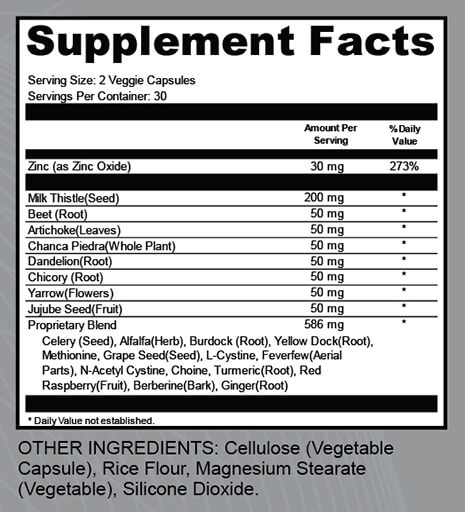 That's half a year to experience the amazing future you've been reading about.
If you are wondering why I am doing this, the answer is simple: I believe in these products so much, I am taking ALL THE RISK, so you can start living healthier today.
ADD TO CART
| | | | |
| --- | --- | --- | --- |
| 5 | | | (73) |
| 4 | | | (0) |
| 3 | | | (0) |
| 2 | | | (0) |
| 1 | | | (0) |