Triple Omega 3 Fish Oil

3 BOTTLES
1 BOTTLE
Optional: SUBSCRIBE & SAVE

YES!
I want to sign up for the
SUBSCRIBE & SAVE
and receive
up to a
discount today!
ADD TO CART

Fish oil is one of the most commonly consumed dietary supplements. Triple Omega 3 Fish Oil is rich in omega-3 fatty acids, which are very important for your health. This is commonly consumed with dietary supplements. Fish oil is extracted from fish tissue, fish such as: tuna, herring and cod. Fish Oil can also be an aid to weight loss and supports healthy skin. Overall, it has many health beneficial features which support almost every part of the body.


THIS IMPROVED FORMULA CONTAINS:
| | |
| --- | --- |
| | Eicosapentaenoic Acid is an omega-3 fatty acid which is found in the flesh of cold water fish including herring, tuna, salmon and cod liver. This acid actively works in order to prevent heart disease, decrease irregular heart disease, also: helps with hot flushes, menstrual problems, hay fever and asthma. |
| | Docosahexaenoic acid is very similar to eicosapentaenoic acid.This acid can also be produced by algae. It is also found in cold water fish as mentioned before and has similar beneficial properties. Docosahexaenoic acid is also commonly used for heart disease and high cholesterol. |
| | Purified Water has been stripped from all impurities such as microbial and organic contaminants which are commonly found in tap water. Water is packed with essential minerals such as: Calcium, Magnesium and Potassium which is highly needed for the body. Pure water promotes healthy skin, it also promotes healthier hair and scalp and strengthens the body. |
DIRECTIONS:
As a dietary supplement, take one soft gel capsule daily.
SAFETY INFORMATION:
Although Triple Omega 3 Fish. Oil has no reported side effects, we highly recommend those who experience chronic illness to consult their physician before taking any supplement. For adult use only. Keep out of reach of children.


PRODUCT DESCRIPTION:
Triple Omega 3 Fish Oil has various health beneficial properties and is essential to a healthy functioning body. Fish oil highly supports heart health and reduces inflammation. It also can improve asthma symptoms and allergy risk. This oil also has been known to improve bone health, and prevents conditions like osteoporosis and osteoarthritis. The bottom line is that fish oil prevents heart disease and a decline in brain function.
TRIPLE OMEGA 3 FISH OIL:

Prevents heart disease.

Promotes better eye function.

Helps with irregular heart beats.

Supports Healthy Skin.

Supports Pregnancy and Early Life.

Improve Symptoms of Depression.

Made in the USA.

Manufactured in high standards.

Purity & Potency Guaranteed.

ADDITIONAL INFORMATION:

The World Health Organization (WHO) recommends eating 1–2 portions of fish per week. This is because the omega-3 fatty acids in fish provide many health benefits, including protection against a number of diseases. It's rich in omega-3 fatty acids, which are very important for your health.If you don't eat a lot of oily fish, taking a fish oil supplement could help you get enough omega-3 fatty acids.

OTHER INGREDIENTS:
Gelatin (bovine)
Glycerin


Purified water

Vitamin E (di-Alpha tocopheryl acetate as a stabilizer)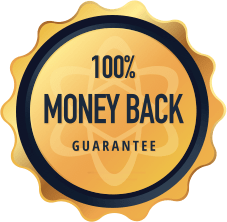 60-DAY BULLET-PROOF GUARANTEE
100% Money Back
After you order any of our Products today, if you are not completely satisfied, simply contact me within the next 60 days and send it back in any condition and I will see that you get a complete refund with no questions asked, no hassle whatsoever.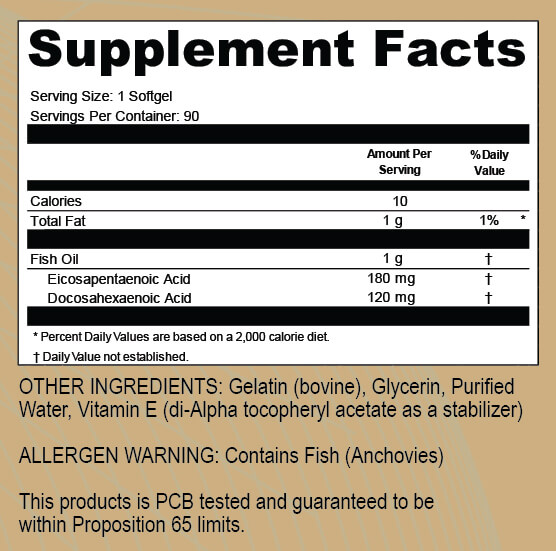 That's half a year to experience the amazing future you've been reading about.
If you are wondering why I am doing this, the answer is simple: I believe in these products so much, I am taking ALL THE RISK, so you can start living healthier today.
ADD TO CART
| | | | |
| --- | --- | --- | --- |
| 5 | | | (78) |
| 4 | | | (0) |
| 3 | | | (0) |
| 2 | | | (0) |
| 1 | | | (0) |