Triple Euphoric Pro

3 BOTTLES
1 BOTTLE
Optional: SUBSCRIBE & SAVE

YES!
I want to sign up for the
SUBSCRIBE & SAVE
and receive
up to a
discount today!
ADD TO CART

Unique formula by Triple designed to promote healthy sexual performance and a natural boost for muscle growth, recovery and blood flow. Triple Europhic Pro also intensely works to support fertility and sex drive.


THIS IMPROVED FORMULA CONTAINS:
| | |
| --- | --- |
| | Hawthorn has many health beneficial properties. The fruit can be used for natural remedies and is thought to be a medical value in maintaining a healthy blood pressure. Hawthorn also boosts digestive health. It is thought that it was the antioxidant and anti-inflammatory effect of the extract which produced these benefits. |
| | Damiana It's thought to increase sexual arousal and stamina in men. Damiana is a natural sex enhancer its also known as a natural ignition in men. |
| | Cayenne has many health benefits. Cayenne is thought to be king of medical herbs and is commonly used to treat any health problems. Cayenne also contains several beneficial nutrients. The ingredient helps reduce blood pressure and it's easy to add to a diet. |
DIRECTIONS:
Take 2 capsules daily with water. Not suitable for children.
SAFETY INFORMATION:
Although Triple Euphoric Pro has no reported side effects, we highly recommend those who experience chronic illness to consult their physician before taking any supplement.


PRODUCT DESCRIPTION:
Male virility supplement with a natural energy and Testosterone Booster. The Triple Euphoric Pro works intensely to build up the male stamina in the body with the powerful and highly effective. The supplement doubles as a natural energy booster as well as a supporter for muscle growth.
TRIPLE EUPHORIC PRO:

Supports a natural boost in muscle growth and recovery.

Made in USA.

Natural energy booster.

Sexual Ignition for men.

Contains many beneficial nutrients.

Sugar Free.

Antibiotic Free.

ADDITIONAL INFORMATION:

As you age, it's normal to become more insecure about how you look and appear to your partner. What makes Triple Euphoric Pro different from other "miracle pills" in the market, is its potent and all natural ingredient matrix. The constituting ingredients work synergistically to target and treat the most common sexual health concerns.
OTHER INGREDIENTS:
Hawthorn
Epimedium Sagittatum
Damiana
Muira Pumana



Ginkgo Biloba
Chinese Ginseng
Tribulus
Catuaba

Saw Palmetto
Inosine
Oat Straw
Cayenne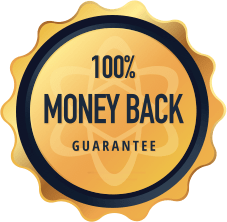 60-DAY BULLET-PROOF GUARANTEE
100% Money Back
After you order any of our Products today, if you are not completely satisfied, simply contact me within the next 60 days and send it back in any condition and I will see that you get a complete refund with no questions asked, no hassle whatsoever.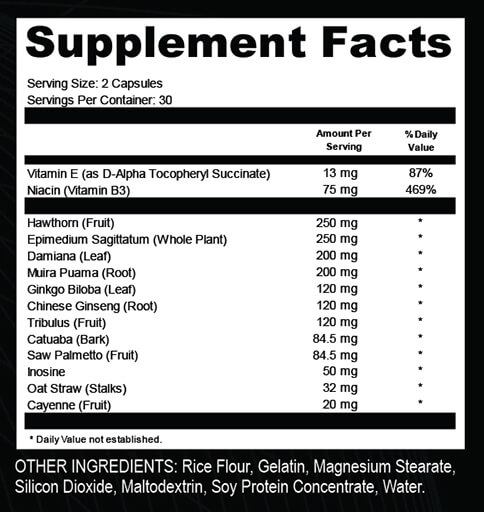 That's half a year to experience the amazing future you've been reading about.
If you are wondering why I am doing this, the answer is simple: I believe in these products so much, I am taking ALL THE RISK, so you can start living healthier today.
ADD TO CART
| | | | |
| --- | --- | --- | --- |
| 5 | | | (100) |
| 4 | | | (0) |
| 3 | | | (0) |
| 2 | | | (0) |
| 1 | | | (0) |