Triple Metabo-Greens

3 BOTTLES
1 BOTTLE
Optional: SUBSCRIBE & SAVE

YES!
I want to sign up for the
SUBSCRIBE & SAVE
and receive
up to a
discount today!
ADD TO CART

Stabilize your metabolism system with natural ingredients which promotes faster metabolism with natural ingredients. Supports healthy appetite management. Formula with greens and vegetables and fruits. Supports energy levels and optimizes metabolism performance. The formula also promotes natural weight loss.


THIS IMPROVED FORMULA CONTAINS:
| | |
| --- | --- |
| | Cucumber amongst other vegetables has many beneficial qualities towards the metabolism. Cucumbers are low in calories but high in many important vitamins and minerals maximizing the potential of cucumbers benefits. Antioxidants are also present in cucumbers which reduce the risk of these conditions. Cucumbers also contribute to temperature regulation and the transportation of waste products and nutrients. |
| | Raspberries similarly to cucumbers contain antioxidants which seek to prevent a range of health orientated conditions. The antioxidants seek to eliminate free radicals. The flavoring in raspberries can suppress inflammation. Various antioxidants reduce the risk of platelet buildup and lowering blood pressure using anti-inflammatory mechanisms. The fiber and water content in raspberries can help prevent constipation and maintain a healthy digestive tract. |
| | Wheatgrass is high in nutrients and an excellent source of many different vitamins and minerals. Wheatgrass also reduces cholesterol which promotes the production of hormones and the production of bile. This ingredient also aids in blood sugar regulation. More notably, wheat grass contributes to weight loss. |
DIRECTIONS:
Engineered for adults, not suitable for children. One serving, once or twice a day with milk or smoothie.
SAFETY INFORMATION:
Although Triple Metabo-Greens Formula has no reported side effects, we highly recommend those who experience chronic illness to consult their physician before taking any supplement.


PRODUCT DESCRIPTION:
Metabo-Green Powder designed to promote metabolism containing naturally-sourced ingredients,combining energizing ingredients of fruits, greens and vegetables. The formula seeks to energize and detoxify. The ingredients selectively combine to support appetite and weight management. Easy to digest with powerful digestive enzymes and energy-boosting extracts.
TRIPLE METABO-GREENS:

Supports energy levels.

Supports healthy appetite and weight management.

Formula is Vegan.

Natural ingredients which energizing boosts.

Reduces cholesterol levels.

Heavy in minerals and nutrients.

Purity & Potency Guaranteed.

ADDITIONAL INFORMATION:

The product manufacturing process has taken a sufficient amount of time as the powder was processed to have maximum performance with natural ingredients reducing the amount of chemicals that local supplements contain to promote healthy and natural weight and appetite management.
OTHER INGREDIENTS:
Alfalfa leaf
Carrot
Wheatgrass
Spinach
Spirulina
Broccoli
Tomato
Beet
Cucumber
Brussel Sprout
Cabbage
Celery


Kale
Asparagus
Green Bell
Pepper
Cauliflower
Parsley
Banana
Coconut Juice Powder
Pomegranate
Blueberry
Blackberry

Raspberry
Cranberry
Pineapple
Concord Grape
Cherry
Apricot
Orange
Strawberry
Camu Camu Fruit
Reishi
Shiitake and Maitake Mushroom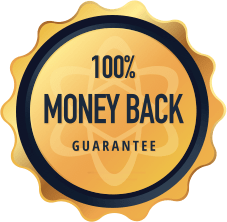 60-DAY BULLET-PROOF GUARANTEE
100% Money Back
After you order any of our Products today, if you are not completely satisfied, simply contact me within the next 60 days and send it back in any condition and I will see that you get a complete refund with no questions asked, no hassle whatsoever.
That's half a year to experience the amazing future you've been reading about.
If you are wondering why I am doing this, the answer is simple: I believe in these products so much, I am taking ALL THE RISK, so you can start living healthier today.
ADD TO CART
| | | | |
| --- | --- | --- | --- |
| 5 | | | (121) |
| 4 | | | (0) |
| 3 | | | (0) |
| 2 | | | (0) |
| 1 | | | (0) |